Consolidation Resources
Herman-Neosho-Rubicon School District Consolidation History
After thorough review of a budget forecast financial study and the February 2015 community survey results (75.1% of the survey responses were in favor of consolidation), the Herman #22, Neosho J3, and Rubicon J6 School Boards made a verbal commitment to consolidation effective 2016-2017 to ensure the continuation of a community school that had a rural feel, family as a priority, and inspired by each student's character development equal to their academic development .
The official resolution to order consolidation was unanimously approved on July 15, 2015. The former districts ceased to exit as of July 1, 2016 and instead the Herman Neosho Rubicon School District was born. A Tri-School District Consolidation Committee worked collaboratively to develop the Mission & Vision Statement for our consolidated district, holding tightly to the value that we would continue to honor the past while embracing the future!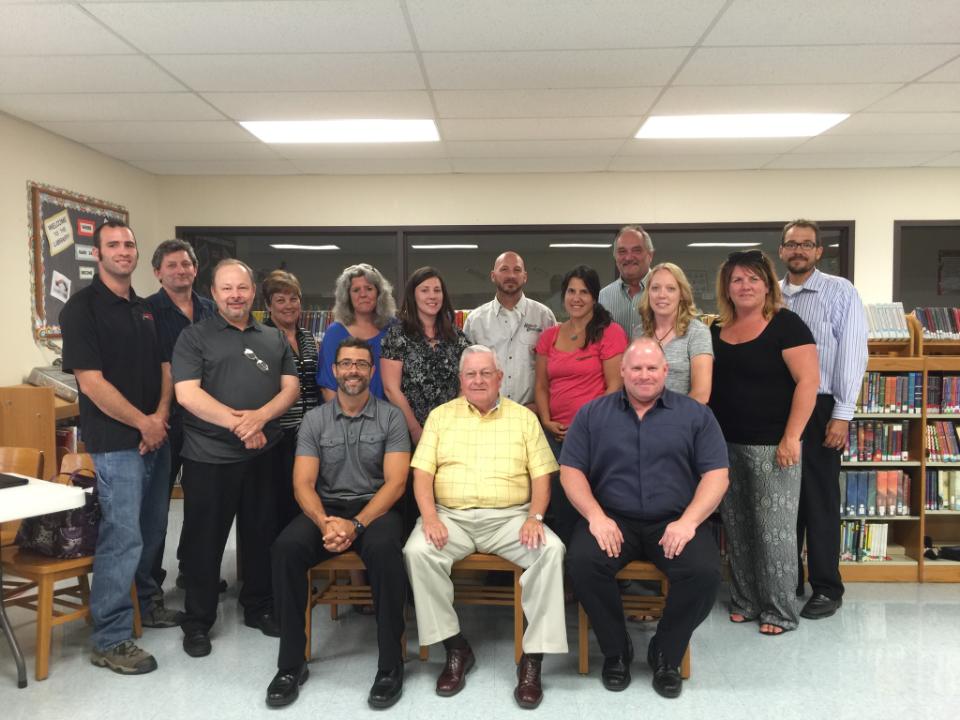 Pictured are members from each individual school boards that signed the Resolution to Order Consolidation along with the administration.
DPI Consolidation Resources
Fiscal Consolidation Study
Resolution to Consider and to Order Consolidation
Communication to Community and Families