4th Grade with Ms. Birkholz
I'm happy that my learning community has grown!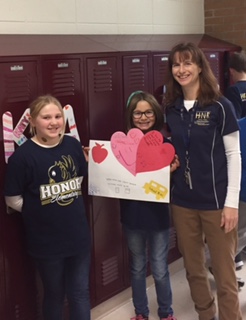 After graduating from Drake University with a Bachelor of Science in Education Degree and a Science endorsement, I spent a year really learning to be a teacher by substitute teaching in Menomonee Falls, Sussex, and Arrowhead Area elementary and middle schools. The on-the-job training I received working for and with amazing teachers in those schools helped prepare me for my career at Saylesville School where I started teaching as a long-term substitute 4th grade teacher. The position turned into a permanent one, and I have been thankful for the opportunity to teach in Rubicon for many years and for the opportunity to continue teaching in Neosho at HoNoR Elementary! Shortly after arriving at Saylesville I began work toward my Master's degree with I received from Cardinal Stritch University after completing action research on science literacy in elementary schools.
While most of my teaching career has been spent with fantastic fourth graders, I have also enjoyed coaching middle school volleyball, working with K-8 students during summer school, and the adventure of teaching multi-age classrooms (3rd-5th and 4th-5th). I always enjoyed coordinating and helping students prepare for the annual Science Fair at Saylesville. Honoring the past by teaching about Wisconsin and U.S. history through a one-room school simulation and embracing the future by using 1:1 devices to supplement my students' learning have also been important to me.
Inspiring students to become confident and creative builders of their futures.
I know that HoNoR students will have many great ideas to share and plan to provide many opportunities for students to learn from one another as they proceed with their individual quests for knowledge.
In addition to being a member of the HNR learning community, I also love spending time with my friends and family, traveling, reading, riding my bike and participating in cardio-kickboxing classes.